Nuestro objetivo es facilitar el aprendizaje de lenguas clásicas a quienes no puedan asistir a cursos presenciales o prefieran aprender desde sus hogares aprovechando la comodidad y el ahorro de tiempo que brinda la enseñanza a través de internet.
Ofrecemos varias modalidades de clases:
cursos por videoconferencia
en grupos de dos o tres personas o en clases individuales,
clases en formato radiofónico
y
cursos en vídeo
. Además nuestros alumnos tienen acceso a herramientas exclusivas de aprendizaje como son apuntes y materiales didácticos o
ejercicios interactivos en línea
.
San Jerónimo, César, Virgilio, Cicerón, Livio, Plauto, Ovidio, Catulo, Horacio, Salustio, San Agustín, Aristófanes, Sófocles, Heródoto, Platón, Aristóteles, San Lucas, Homero... y tantos otros están esperando a que sus palabras vuelvan a ser escuchadas con nuestros ojos.
CLASES INDIVIDUALES O EN PEQUEÑOS GRUPOS
METODOLOGÍA COMO EN LAS LENGUAS MODERNAS
CURSOS DE LITERATURA GRIEGA Y LATINA
CURSOS DE BIBLIA Y DE AUTORES CRISTIANOS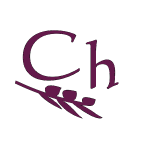 Learn the Classics at home
Our goal is to assist those in learning the classical languages who are either unable to attend face-toface courses or simply prefer to learn from home and thereby take advantage of both the convenience and efficiency of online learning.
Saint Jerome, Caesar, Virgil, Cicero, Livy, Plautus, Ovid, Catullus, Horace, Sallust, Saint Augustine, Aristophanes, Sophocles, Herodotus, Plato, Aristotle, Saint Luke, Homer and so many more are waiting to speak once again.
INDIVIDUAL OR SMALL-GROUP CLASSES
ACTIVE, MODERN-LANGUAGE METHODOLOGY
LITERATURE CLASSES IN LATIN AND GREEK
BIBLE AND CHRISTIAN AUTHORS CLASS
Classicsathome@gmail.com